Car Parts Shortages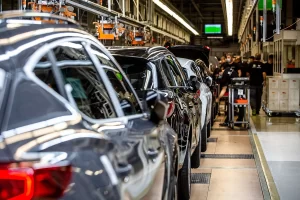 The recent global shortage of auto parts is affecting car production rates. Honda, one of the world's largest car companies, is temporarily scaling back its Japanese production due to a parts shortage in China. Jaguar Land Rover also said it was having difficulty sourcing parts from China, and other companies, such as Kia, Nissan, and General Motors, have warned of shortages of essential auto parts. A few of the companies that have been affected by the shortages include Toyota, Kia, and Nissan.
The constrained supply of automotive parts has not only impacted individual consumers, but also independent car dealerships and repair shops. As a result, some parts have been on back order for up to two or three months. This has resulted in longer repair cycles for both independent repair shops and franchised dealers. These longer repair cycles mean that vehicles sit at service centers for weeks waiting for an essential part. In some cases, this has led to a higher cost of ownership as car parts are more expensive than they were before.
The shortages in automotive parts go beyond microchips. The shortages affect parts production on a broader scale, depending on the type of part and the make and model of vehicle. Without adequate supply, parts manufacturers cannot provide repair services or products, and this leads to increased prices. Those who own a fleet of cars or trucks may be suffering more than the average consumer. There are many reasons why auto parts supply shortages are occurring and how to overcome them.
The global shortage of auto parts is negatively affecting auto repair shops and consumers. Previously, the automotive industry had to rely on foreign parts in order to produce cars. This shortage has forced auto shops to store inventory and find workarounds. Due to the lack of auto parts, repair shops have had to delay parts deliveries for weeks. The shortage has impacted new car production, which has increased demand for used cars. Meanwhile, the cost of used cars has risen due to the shortage.
Because a large portion of auto parts manufacturing is now outsourced to Asia, many manufacturers are experiencing a parts shortage. In addition, the manufacturing process has been disrupted as a result of a lack of drivers. As a result, the supply chain is broken throughout the final mile of the supply chain. This means that auto parts managers will have to spend more time tracking down and making claims. The shortages in automotive parts can also affect the supply chain of national fleets.
The shortage of automobile parts will affect manufacturers' bottom line. Some of them have already cut production shifts. Ford has suspended production of some of its most popular vehicles, such as the Super Duty truck and Lincoln Navigator. Meanwhile, Nissan has cut production and has halted the production of its Leaf crossover and Maxima sedan. Toyota is also cutting production of several models. The company has not put a dollar amount on the shortage, but it has said it expects to sell 100,000 fewer cars worldwide because of the shortages.